From the Desk of Fr. Agustin
December 10th, 2023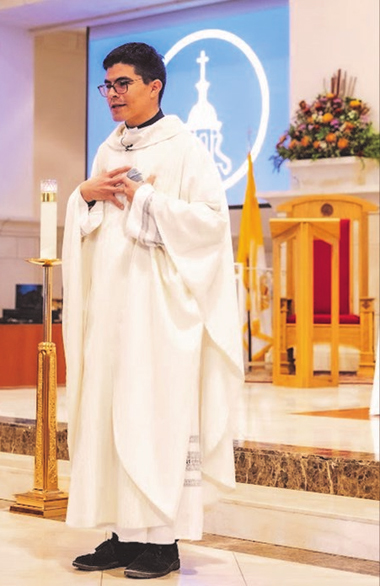 Today we celebrate the Second week of Advent. The structure of reading for Advent remains the same throughout the different cycles. In the first week we focus on the second coming, the second and third week present us with the figure of John the Baptist, and the fourth week will zoom into the story of the Incarnation and the coming birth of Christ.
Being the second week, today we are introduced to the figure of St. John the Baptist. Traditionally, St. John is a very important figure in the history of salvation. In fact, there is no other saint other than the Blessed Mother who is celebrated more than John the Baptist. Throughout the history of liturgical and sacred art there are many paintings and icons with John present.
All of this is so because John plays an important role in the history of salvation. St. John the Baptist is known as the forerunner of the messiah. The one that, as we hear in the Gospel, was sent to "prepare the way of the Lord." John the Baptist is the voice, and Christ is the Word. In another Gospel, Jesus will tell his disciples that John the Baptist was the promised and awaited return of Elijah that was to announce the coming of the messiah.
John the Baptist today is for us, as the first reading says, the "herald of glad tidings … the herald of good news," which announces, "Here is your God! Here comes with power the Lord God." The Lord is coming and he is near. The prophet admonishes us to prepare the way. Brothers and sisters, let us prepare a way for the Lord; let us prepare room for him to come and dwell in us. John the Baptist preached repentance and forgiveness of sins. This season of Advent is an opportune time to go to the sacrament of penance so that we may empty ourselves of sins and make room for Christ to become flesh in us.